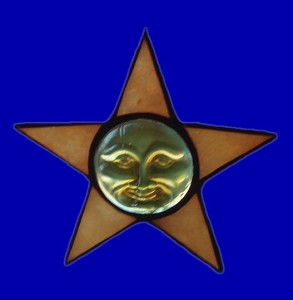 Our Moon Face Stars make unique Holiday ornaments which can be moved from your Christmas tree to a nearby window to be enjoyed year round. Hand made at Century Studios, our stars feature an iridized "moon face" smiling out from each star. We hand make these popular gift items in several different colors, which are priced at $19.50 each.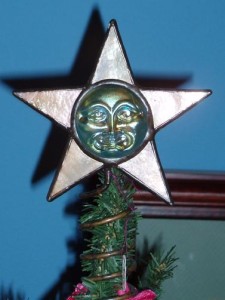 During the Holiday Season, we also make our Moon Face Stars as tree toppers! These $25.00 tree top ornaments are on display in our showroom and are a fun way to put a smile on top of your Christmas tree.
Every day from now until December 23, Century Studios will showcase an item from our showroom here on our blog.