Visitors to our Minneapolis showroom/studio have found more than just lamps and large window projects available for purchase.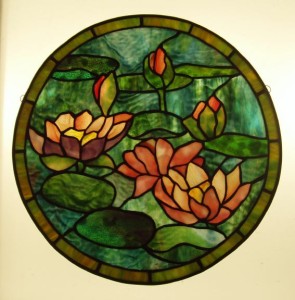 In our showroom's front window we always have smaller items that will range in size and price. These smaller "suncatchers" are affordable as gift items and add a splash of color to any window.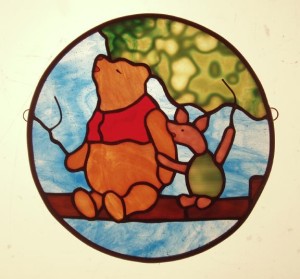 Many of our suncatchers are based on children's book illustrations or floral designs. These small window hangings can be created in any size or image. We are happy to make up almost any image desired. Below are photographs of several suncatchers currently in our window.