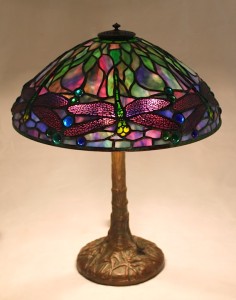 We recently completed two shades which were commissioned by out of state clients. The 14″ Dragonfly is a richly colored shade with vibrant purples, greens, blues and pinks. To complete the lamp, our client chose a different base than the one that is shown. This lamp now happily resides in Washington state.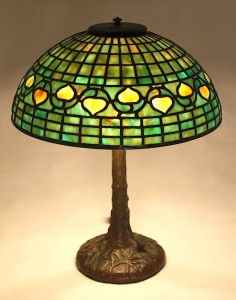 The glass for this 14″ Acorn shade was selected to compliment the glaze colors of an antique pottery lamp base.
We photographed both shades on the Pony Tree Trunk base.