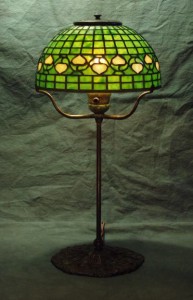 Here are a couple of small geometric lamps that we recently completed for a client in California. The 10″ Acorn shade on the Queen Anne's Lace base makes a great small accent lamp. The slender candlestick base works well with this shade.
The 14″ Geometric shade was created with a Budding Gourd pottery lamp base. The pottery portion was hand thrown to our specifications by Ephraim Faience Pottery and we created the reproduction Tiffany metalwork.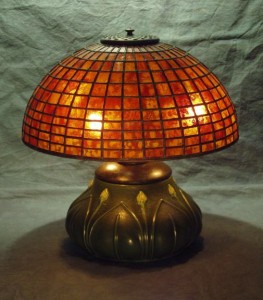 Because of the squat shape of this lamp, it works particularly well on a taller bookcase or dresser.