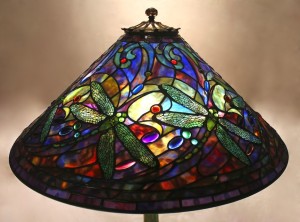 The 28″ Dragonfly is usually found hanging over a table as a large chandelier fixture, but the shade also makes an impressive floor lamp. This lamp was commissioned by a local client.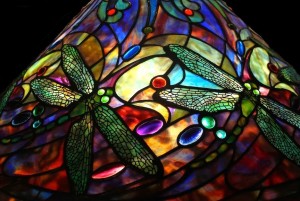 The rich tones of the shade were achieved by using Lins glass, a glass that is no longer being produced. Intense blues, purples, ambers, and greens are mixed together to accentuate the movement of the dragonflies swirling across the surface of the shade. The multicolored glass jewels which dot the surface of the shade were pressed at our studio.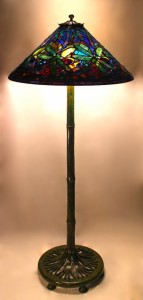 The shade is shown on the Bamboo Senior Floor Base. The bamboo motif of the floor base is a perfect compliment to this shade design. The lamp is topped by the highly decorative Bamboo Cap.