Here are a couple of our favorite blown glass Christmas Ornaments which we have in our showroom this year.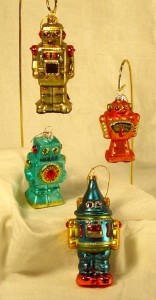 Everybody wants a robot to command. Our colorful Robot Ornaments come in two sizes and are priced at $7.75 and $8.00 each (more styles are available than are shown here).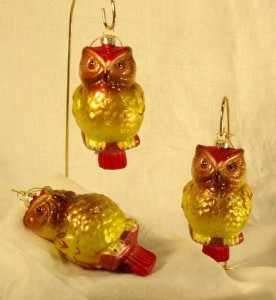 Our hooty Owl Ornaments look perfectly at home nestled amongst the branches of your Christmas tree. These sparkly birds are priced at $8.25 each,
Every day from now until December 23, Century Studios will showcase an item from our showroom here on our blog.