In 2011, we introduced 10 new shade designs to our list of available patterns. With the addition of these new patterns, we have increased our shade offerings to over 150 different designs. For more information on each of the patterns shown below, look at our blog entries from the month listed.
January – 20″ Windswept Daffodil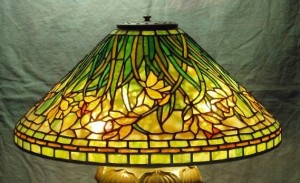 April – 20″ Acorn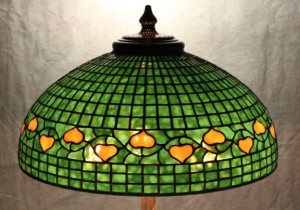 March – 18″ Turtleback shade (a variation on the 18″ Turtleback shades we have created in the past – we now offer three versions of this shade)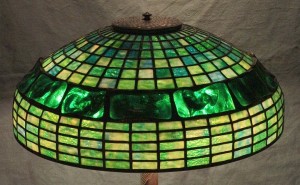 June – 18″ Alamander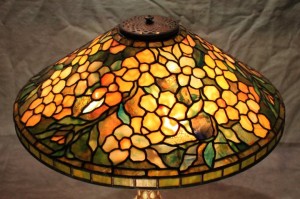 14″ Chestnut – (an original Century Studios' shade design created by Bill Campbell)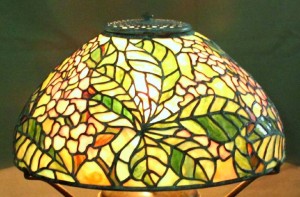 July – 18″ Oak Leaf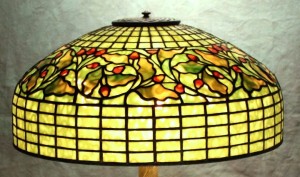 20″ Daffodil Turban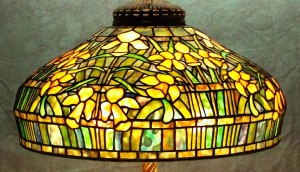 August – 30″ Lotus Blossom Chandelier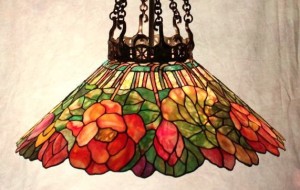 September – 12″ Geometric Turban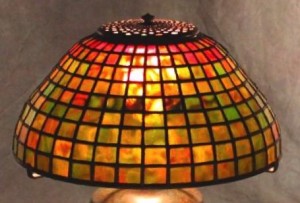 November – 22″ Chestnut (our version of a Tiffany Studios shade design which does not appear to have been produced, even though a sample panel was made)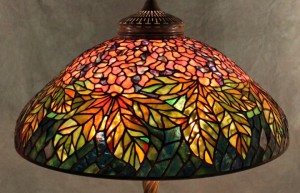 We also had a busy year with introducing bases and metalwork. In addition to creating customized chandelier fixtures for several clients, we added several new lamp bases to our line. New bases include the Doric Column Torchiere, the Budding Urn Pottery & Bronze base (created with Ephraim Faience Pottery), and the Lustre Ball Base. We also created our first reproduction floor base; the Bamboo Jr. Floor base.