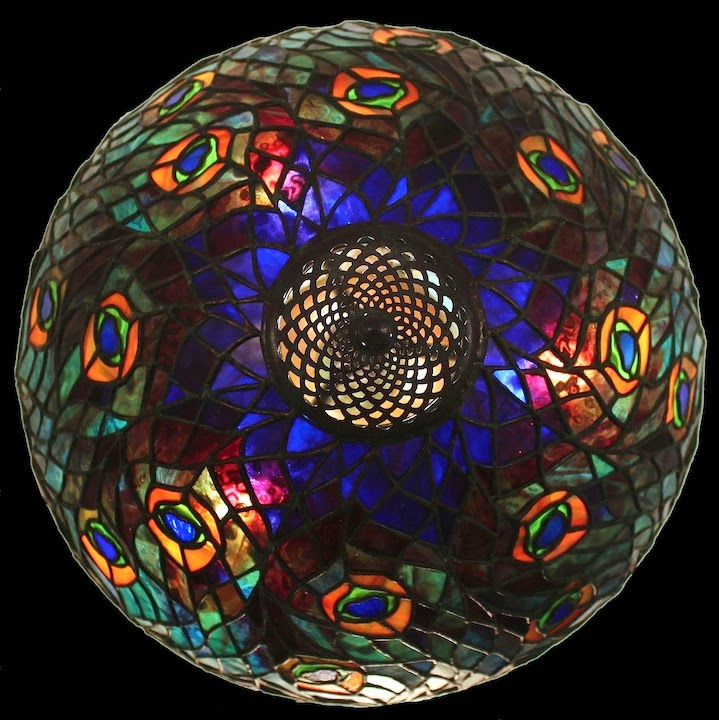 We created this 16″ Peacock shade for our showroom. The rich coloration of the shade starts with a deep cobalt blue at the top and progresses through a variety of lush color tones. All the glass in this shade was created by the Lins Glass Foundry in the mid – 1990's. This piece is currently available for purchase in our showroom.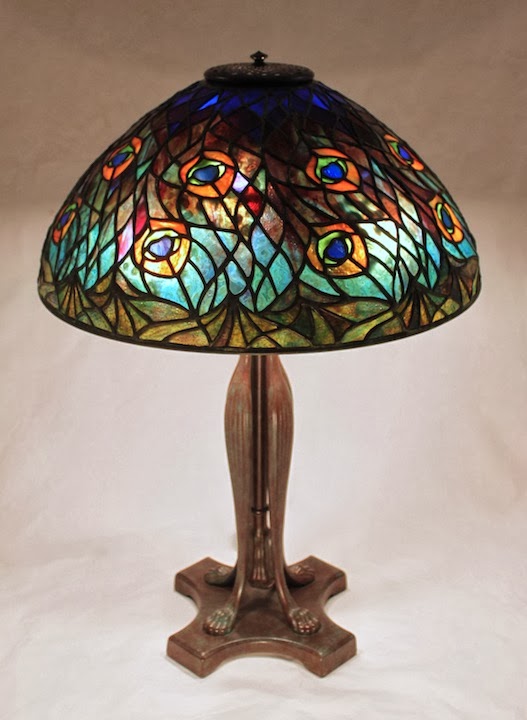 In our studio showroom, the shade is being displayed on the Lion's Foot base. This base can be adjusted to different heights by use of the telescoping slide which is visible down the center between the four legs, each of which ends in an animal paw.
Shades can have a very different look when used on a variety of lamp bases. When we completed the shade, we had just completed a Lily Pad – Pottery & Bronze base for a client. We took the opportunity to photograph the Peacock shade on this base. The rounded form of this base provides a contrast to the slender form of the Lion's Foot base shown above.