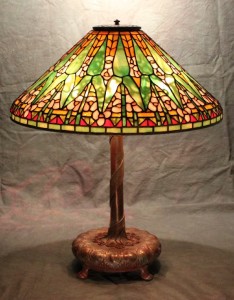 We recently completed a 20″ Arrowhead shade for a client in Texas. The client has an antique Grueby pottery base that the shade is now illuminating.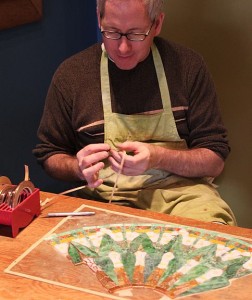 The arrowhead design has a distinctly arts and crafts feel to it. This design has a fairly unique Tiffany Studios approach – representational, yet stylized and rhythmic in its execution.
With a sunset orange sky at the top, through the lush green foliage, and continuing to the white flowers, the piece has strong colors throughout the shade.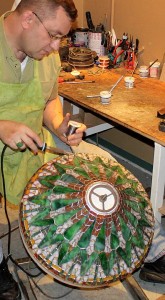 Bill is seen foiling a portion of the shade and Irwin is busy soldering in the second photo.