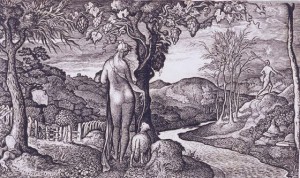 We were recently commissioned by a client in Canada to create a window based on an etching by the 19th Century artist Edward Calvert. The client requested that the completed window have the line work of the etching, but have color added. This was a project that Bill Campbell had to work on by himself, since all the painting on the window could only be done by one person to ensure an evenness of style.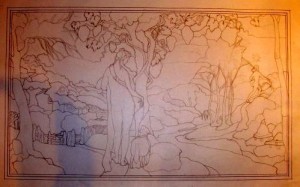 For the cartoon the image was broken down to into many pieces. Each piece of glass was cut, then hand painted and fired in a kiln several times to achieve the desired look. The completed window (shown below) has an "early stained glass" feel to it, which is appropriate for the image and method of working.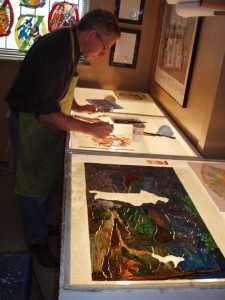 To the left is a photo showing Bill Painting on the female figure.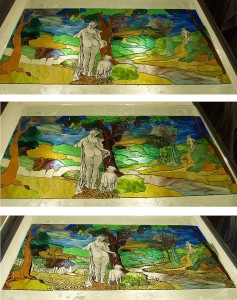 The photo to the right shows how the window progressed as pieces were painted and fired.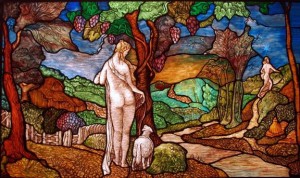 This photo shows the completed window.