KABUKI JUGGLING CATS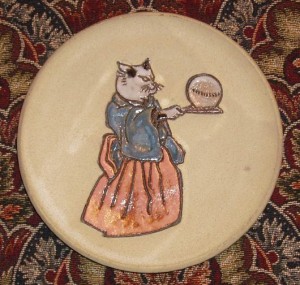 The Kabuki Cat series of stoneware plates and platters by Turner & Scratch Pottery is inspired by the ukiyo-e (wood cut blockprints) of the famous Japanese artist Utagawa Kuniyoshi (1797 – 1861). This new series will be introduced this week Friday (Aug 21) from 6pm to 9pm in our showroom. Everyone is welcome to stop by, meet artist Nick McArdell, see the new pieces and enjoy light refreshments.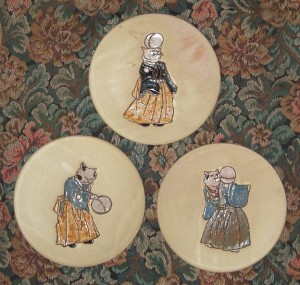 Authorities of 19th Century Japan banned many of the most popular pleasures of the growing middle class. Included in the ban were ukiyo-e which depicted Kabuki actors and geisha, who both had long had been the darlings of ukiyo-e printmakers. It was during these years that Kuniyoshi produced a print series inspired by scenes from hit kabuki plays – though with a slight twist. Instead of depicting actors, which was banned, the scenes were performed by cats. Kuniyoshi himself loved cats and had many. In some of his more risque works, he adapted the pseudonym Gobyoke, or "Master of Five Cats".