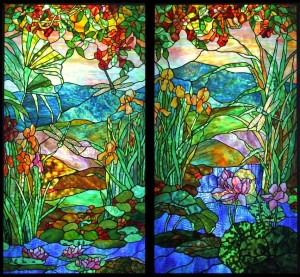 We have been very busy with a number of commission projects, including this lush pair of Landscape Windows for a West Coast client.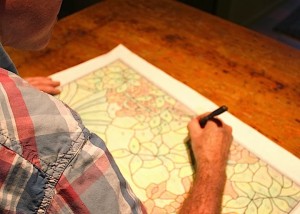 Every window project we undertake begins with Bill working up a full sized drawing/cartoon. Our cartoons are given a simple coloring with colored pencils, to indicate details and basic colors. Once approved by our client, the cartoon is numbered for production.
Here you see one of the windows after the process of layout and cutting, ready to be wrapped with copper foil and soldered together. At the top of the page are the finished pair!