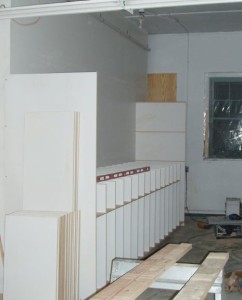 Things have been moving along in the new studio space. Upstairs, the glass rack is working its way skyward at the back half of the studio. Bill has been painting the grey walls on the lower level a bright, crisp white.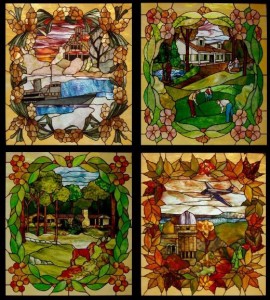 Early last week, we completed our "Four Seasons" window project for a client in Wisconsin. The four individual panels depict scenes around Lake Geneva, Wisconsin, along with areas of personal interest for our client.
Bill has begun working on a large window for a New York client, while Irwin has been continuing several lamp projects. We have been trying to figure out a way to get a few more hours into each day of the week!