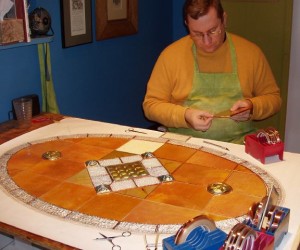 Last week at Century Studios was very busy…and productive! We worked on several projects during the week, completing some and making progress on others.
Two of our larger projects included a window panel for a door made almost entirely out of lustre glass (see photo to the left), and continued progress on an 18″ Apple Blossom Shade. We will be showing the finished results of both projects in future posts.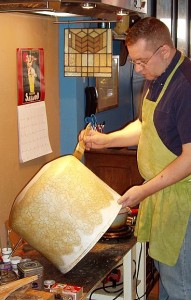 The photo to the right shows Irwin waxing the form for the lamp shade. The foiled pieces of glass will be transferred onto the form and held in place by the wax for soldering.