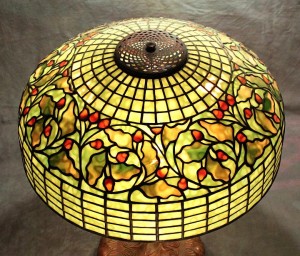 New to our showroom is this 18″ Oak Leaf shade. The pattern is one of the many "banded" shade designs created by Tiffany Studios. The decorative band consist of oak leaves and acorns swirling across the shade, while the geometric upper and lower borders provide a calming influence.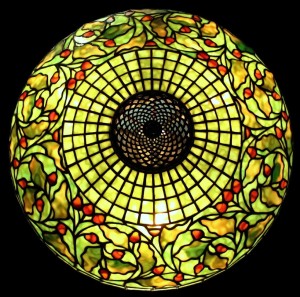 We created this example with a light green mottled glass. The acorns use a heavily mottled glass to cleverly create the caps and nuts within each piece of glass.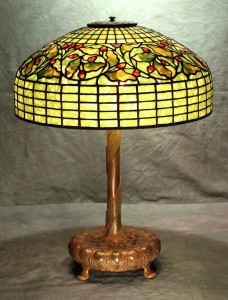 The shade is shown on the Decorated Library base, and could be mated with many different table bases. This shade would also make an attractive chandelier fixture. This lamp is currently in our showroom and is available for purchase.