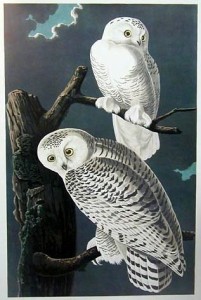 A local client recently commissioned an owl window for her husband as a birthday gift. The completed window was approximately 27″ x 30″ and was finished in a cherry frame to hang in his home office/study.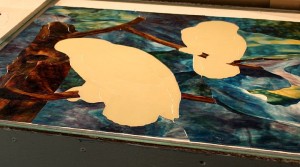 Using a favorite print by John James Audubon as inspiration for the window, we were asked to add more color to the image since the original print shows owls against a fairly flat night sky. Bill added drama to the image with the background glass.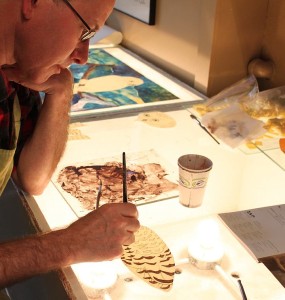 The owls are completely hand painted on the glass by Bill, using powdered minerals which are fired in a kiln to fuse the painting to the surface of the glass. Using the print as a guide, the details of feathers and faces are recreated on the glass.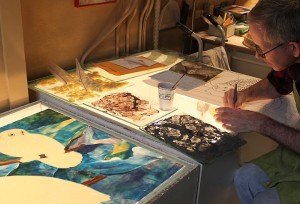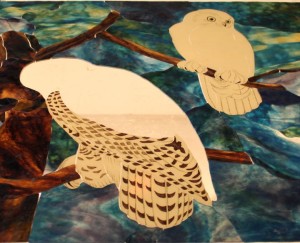 Once the owls were completely painted and fired, the window was foiled and soldered together.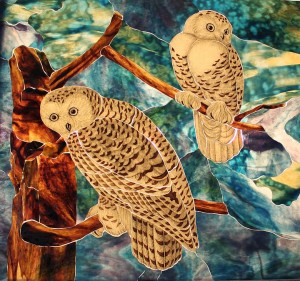 The completed window made a wonderful birthday surprise.