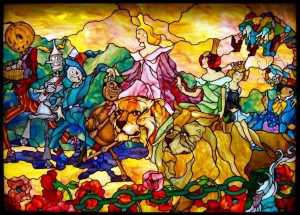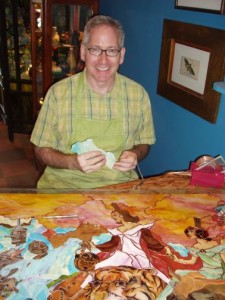 The Oz window is completed and in place. The finished window can be seen in the photo above. In the picture to the right, Bill is foiling the pieces in preparation for soldering. To the left, Irwin is seen finish soldering on the back of the window. Once the soldering was done, the window was cleaned and a darkening patina was applied to the solder lines to turn them black rather than silver.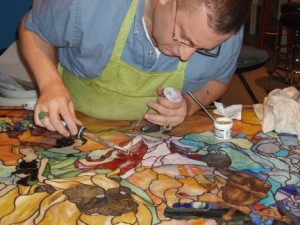 The window is now in place in a window seat on the finished attic/third floor of our home, waiting for trim molding to cover the outside edge. The window will primarily be seen at close range, due to the placement within the room.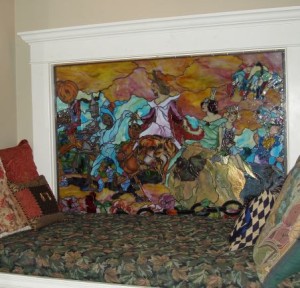 The photo on the right was taken at night with a flash, showing how the window looks when it isn't lit by sunlight.